"The most beautiful wine in the world" is the appropriate tagline chosen by the Val d'Orcia region to promote its wines. Our visit showed us that their quality is steadily increasing, surprisingly even in terms of how they define their territorial identity, far from an easy task as we saw.
It is hard to find a nicer place to visit than the Val d'Orcia, during any season of the year. Even on rainy days, a subtle fog hints romantically at the graceful profile of the rolling hills, sketched by lines of vines or olive trees, each one crowned with its own row of cypresses.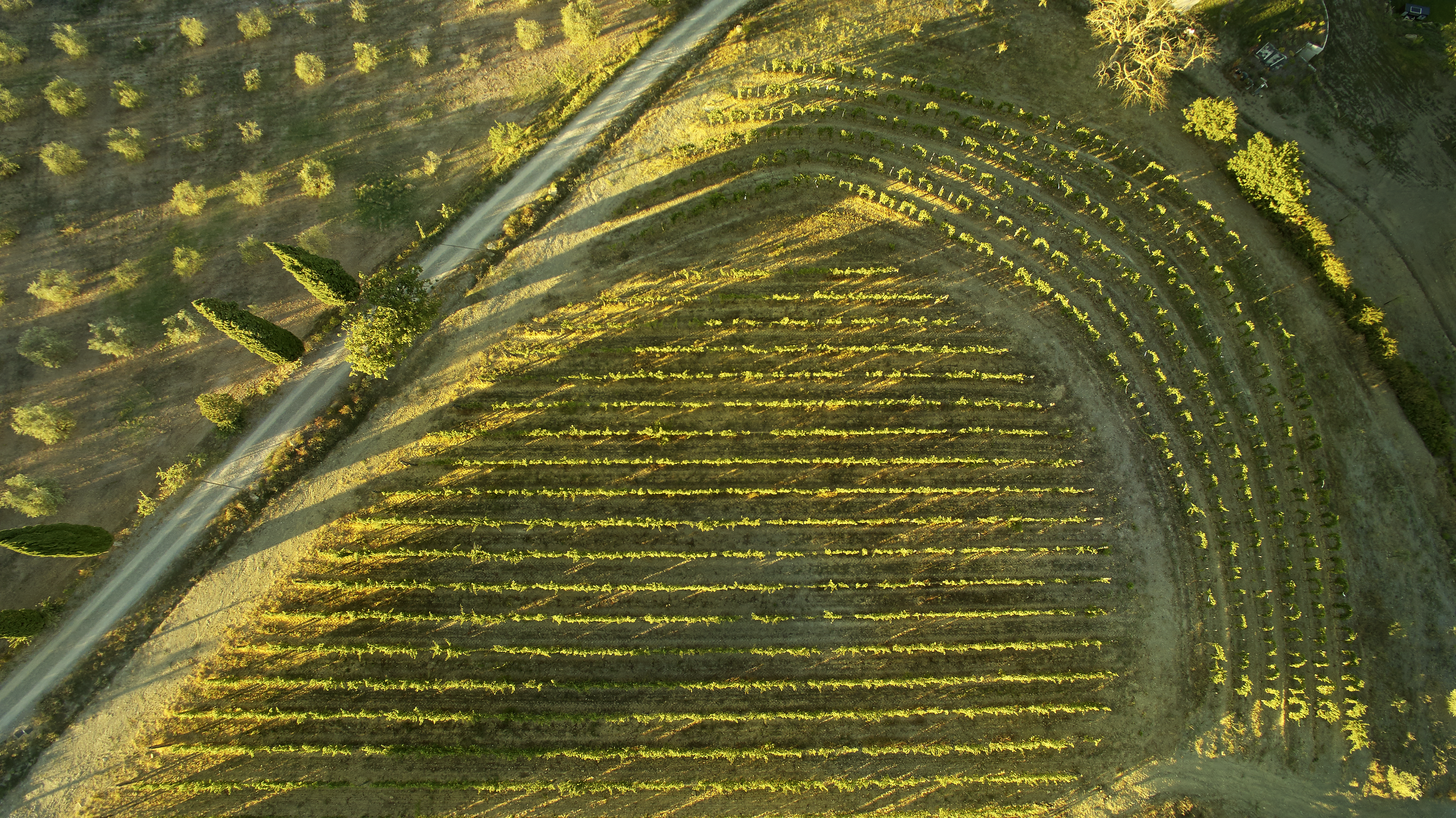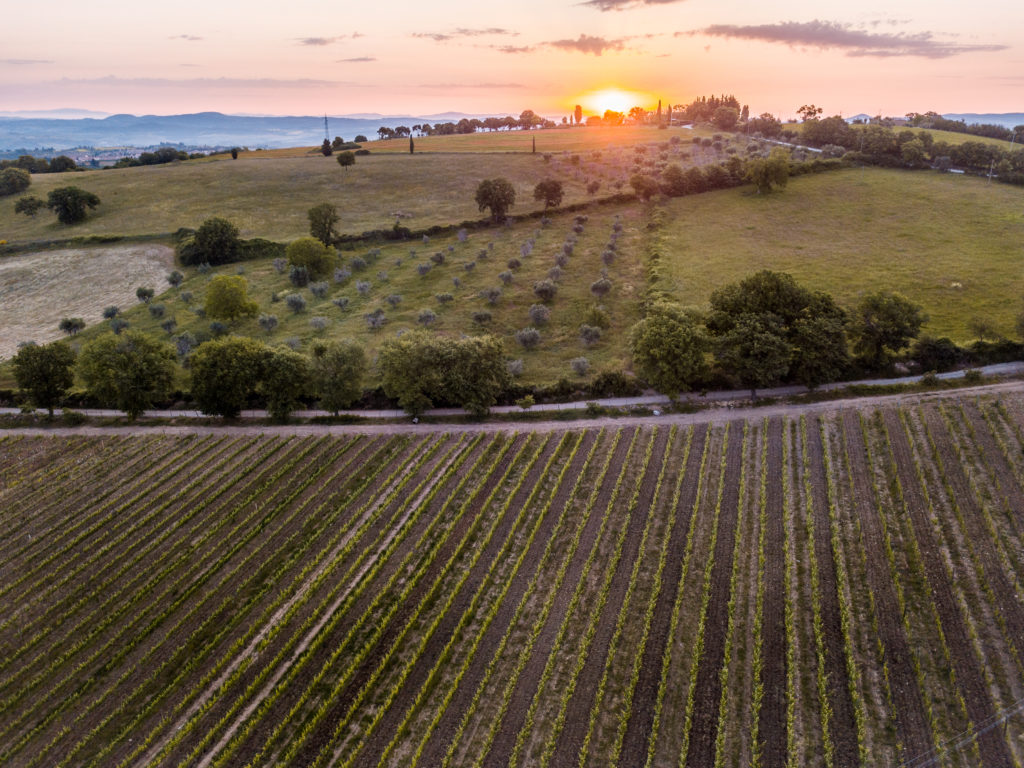 There are multiple treats for everyone: active holiday lovers can choose between the paths once walked by pilgrims on their journey to Rome (the so named "Via Francigena", which is the Italian version of the Camino de Santiago). There are plenty of friendly hotels, all of them located in charming surroundings. Some of them welcome their guests directly in tiny, middle aged looking villages that have jealously kept their cozy, relaxed atmosphere, also in some wineries these modern pilgrims are welcome (by mutual agreement with a specific list of granted services). The mighty profile of the Mount Amiata (an extinct volcano) provides opportunities from a hike or a bicycle ride to an alpine landscape, through silent forests of narrow trees, where it is not uncommon to meet deer, wild boar and foxes. In the winter it is possible to ski and take in the stunning views, on a clear day, from the easily reachable peak.
What better way to relax after an active day than in the historic hot springs of Bagno Vignoni or Bagni San Filippo with their freely accessible pools or luxury hotels equipped with all the comforts of a well-organized spa. Alternatively, you can choose to visit the surrounding towns, literally filled with Renaissance treasures: like San Quirico d'Orcia, or the "ideal city" of Pienza, redesigned by the humanist Pope Pius II who was born there. Cinema enthusiasts will also find locations where blockbuster movies like "The Gladiator" or "The English Patient" were filmed. For photography lovers, there are plenty of spots where they can create personal postcards, easily recognizable by the line of cars always parked along the country roads! Not to mention the renowned villages of Montepulciano and Montalcino that are also close by.
As for the gourmet traveler, the region's local products can satisfy even the most discerning palate. Truffle hunting is a common activity, and visitors can have the opportunity to share in the deep love these truffle searchers have for their territory (they are the primary protectors of this natural environment). When the precious underground fruit is found by their trained dogs, whose loving relationships with their owners is touching, the enthusiasm that ensues is infectious. Local restaurants are the first to champion these treasures with homemade recipes based on pasta, game or the local tasty pecorino cheese. Dairy producers in the area can also be visited.
And then, like a jewel in the crown that shines ever more brightly, there is the wine. The Orcia DOC is a small denomination in terms of production, but its territory is vastly spread out, maybe even too much so, encompassing the administrative boundaries of twelve municipalities. Consequently, there are significant differences in elevation, soil composition, exposure, and everything that influences the organoleptic features of its products. So far, total production counts less than one million bottles, divided between many relatively small family run estates, with a few exceptions of outside investors who are nonetheless deeply involved in the promotion of the denomination, by joining its council, etc. There is still room for relevant growth, maybe even by an order of magnitude.
Their approach highlights the primary role of the Sangiovese grape, with a dedicated category. Some producers (but not many) have experimented with the native variety Foglia Tonda, as a potential flagship grape of the area, but so far, they have only arisen curiosity more than real interest. The Orcia Sangiovese Riserva ambitiously requires two years of barrel aging, and we can happily admit that in our tastings we found more than one label where the oak influence is harmoniously integrated, a feature that in late years has improved significantly.
However, it is much harder to define what to expect from an Orcia wine, or better yet what it is or should be in terms of flavours, aging potential, etc. Terroir features and vineyard location are too fragmented to be able to answer such a question.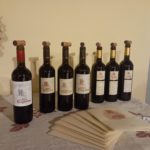 But there is one element that helps shed some light. A friendly atmosphere and genuine enthusiasm have marked all our visits. Territory interpretations might be different, especially because there can be large discrepancies in resources for both work in the vineyards and in the cellars. But the importance of the human factor in the alchemy of terroir expression should not be overlooked. Wines display superior finesse and focus when they harness the most meaningful features of soil and climate, with the common goal of matching body and ripeness to the tension of Sangiovese's acidity. This results in an impressive balance that makes each sip simultaneously carefree and captivating. Without the necessary human dedication and deep awareness that the denomination has the potential to develop in this way, such an achievement would not have been possible. The most recent accolades from wine critics, Italian guides and other wine professionals prove that this effort, which has grown naturally (definitely also through discussions between the producers, group tastings, etc.), has been properly acknowledged.
So human commitment is probably the real strength of the Orcia DOC. Producers work passionately to improve their wines, and are eager to show their efforts to wine lovers (every estate, big or small is tendentially well organized to welcome visitors). So far tours to the wineries are only one of the possible activities that the clever travellers can enjoy in the Val d'Orcia. But we definitely think that in the future they will become even more attractive, and more widely chosen.