Sicily En Primeur: A Glimpse at a wine destination par excellence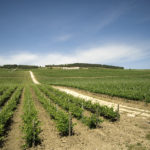 Just a few weeks ago, one of Sicily's highly anticipated wine events took place in the beautiful town of Taormina, one of Sicily's main tourist destinations, on the slope of the tallest active volcano in Europe, Mount Etna or 'A Muntagna, as locals call it. Sicily En Primeur is an itinerant event created by the association Assovini Sicilia to introduce the wines of the most recent harvest and to highlight its member wineries as the "ambassadors and guardians of culture and territories". Started in 2004, this was the nineteenth edition of the event which was attended by over one hundred national and international accredited wine writers and included nine wine tours, eight hundred wines for tasting, sixty wineries and five masterclasses, hosted also by a Master of wine Elizabeth Gabay. Assovini Sicilia was founded in 1998 by Diego Planeta, Giacomo Rallo and Lucio Tasca d'Almerita. Their mission was to bring together a team of producers who shared a common goal: to raise awareness about the importance of Sicilian wine. Today the association strives to protect and strengthen its territorial identity by highlighting the cultural richness of the different terroirs as well as the stylistic interpretations of their winemakers.
During the event the association presented its vision for Sicilian wine production and its connection to tourism as a means to create unique wine experiences. The President of Assovini Sicilia, Mr Laurent de la Gatinais, described Sicily as "a wine destination of excellence, the Napa Valley of the Mediterranean, because of its variety and quality of wine, beautiful landscapes, and unique historical and archaeological heritage."  The event also highlighted the fact that, in addition to wine tourism, the new generation of Sicilian winemakers is focusing on sustainability and the environment. Of the fifteen new producers, eleven of them are women. These dynamic young people have often studied and worked outside Sicily to gain valuable skills in marketing, architecture, economics, and oenology. They share a passion for the history of their island and families, but also a strong desire to bring new ideas and innovation to Sicilian viticulture.
Layers of terroir, culture and history have created a truly unique territory
Sicily holds over 3000 years of rich viticulture history. From the Greeks to the English the island has been influenced by many civilizations but has managed to preserve a unique identity in its language, cuisine, and territory of wines without fully yielding to these outside influences. As a Mediterranean crossroads it has developed a rich culture that can be experienced through its architecture, cuisine, music, and art. Perhaps even more diverse, however, is its terroir and wine. In an hour you could be skiing on Mount Etna at 2000 metres over lava and black volcanic soil, and then move to the shores of Catania to bask on the sandy beach. Other areas to the west and south are rich in limestone and clay. The island is the biggest in the Mediterranean and one of its most mountainous. This of course is reflected in the impressive variety of wine styles you can find here, from crisp, clean sparkling wines to full, deep reds and luscious fortified wines. Sicily has 1 DOCG (Cerasuolo di Vittoria), 23 DOC's and 7 IGP's.
The main grapes grown in Sicily are the white Grillo and black Nero d'Avola, together with the king grapes of Mt. Etna, Nerello Mascalese and Carricante. Many local producers, including long- established families who planted international grapes like Cabernet, Chardonnay and Syrah 40 years ago, have now started to draw attention to lesser-known varieties like Nerello Cappuccio, Catarratto (named Lucido) Insolia, Zibibbo, Frappato and Perricone.
Made In Sicily: Wine tourism creates a cultural symbol of excellence
It is no surprise that the President of Assovini Sicilia compared Sicily to the Napa Valley. It is roughly at the same latitude, and for an island just slightly bigger than Massachusetts its total vine covered acreage is about 40% of that in California. In addition to the broad array of high-quality wines, it offers stunning scenery and a unique historical and architectural heritage. Some of the best preserved antiquity sites are found across the island and are layered in with all the cultures that came after. One can visit Sicily's largest Greek theatre in Taormina and in less than an hour be wine tasting on the slopes of Mt Etna, or visit Moorish influenced mosaics at a Normand cathedral in Palermo then spend the afternoon exploring the best Marsala wineries.  Few places offer such rich experiences with wineries so well equipped to receive visitors. Among the members of Assovini Sicilia, almost all of them have a dedicated facility for wine tourism with a cellar for tastings and over half of them offer integrated experiences from cooking classes to wellness and wine tours that interact with the landscape and culture. The most popular wine experiences offered are sunset tastings, dinners in the vineyard and a chance to join the grape harvest. One third of these wineries also have lodging facilities where wine enthusiasts can fully immerse themselves in the terroir and team culture of the winery.
During the Sicily en Primeur some fantastic wines were presented, all of which were from the Etna region, where viticulture is still manually done on its steep slopes. With an average altitude of 800 metres, wines from Etna are vertical, sharp, and crisp. It's no coincidence then that the largest producer of sparkling wine from Southern Italy is based here (Firriato, total production of 200K bottles per year).
Some preferred wines picked by Alessia Canarino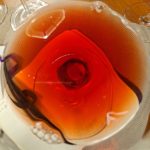 Firriato – Brut metodo classico blanc de noir Gaudensius Etna DOC
From pure Nerello Mascalese, more than 30 months on the yeasts. This Blanc de Noir keeps the freshness of Nerello Mascalese with the elegant personality of the Cavanera site, the vineyard of Firriato on Etna. With its shiny colour and tiny bubbles, it shows citrusy notes, white blossoms, anise, and a pastry finesse. Live, salty and refreshing on the mouth.
Graci – Etna Rosso DOC "Arcurìa Sopra il Pozzo" 2017
This big red from Nerello Mascalese shows all the power of the volcano in its wine. Aged in oak for more than a year, the wine still keeps its bright pale red colour. On the nose it shows pulpy red fruits, herbs, with a touch of smokiness and a long drying back taste, recalling bitter oranges.
I Custodi delle Vigne del'Etna – Etna Rosato DOC 'Alnus' 2021
Another way to show how versatile Nerello Mascalese can be. A medium bodied rosé with intriguing notes of white peaches and blossoms that shows its best on the mouth. Incredible freshness and saltiness. Different from most rosé. I would not call this a summer wine, but a food wine that I would enjoy with many different courses.
Cusumano – Alta Mora Etna Bianco DOC 2021
From pure Carricante grapes grown at 750 metres. The grapes come from two estates. The wine shows the brightness of a mountain wine with high acidity which gives the straw colour even more shine. It is citrusy on the nose with notes of apple and yellow flowers. Salty with body, it is an enveloping white wine.
Cottanera – Contrada Feudo di Mezzo Etna Rosso DOC 2019
The estate Feudo di Mezzo is probably the largest on Etna's north slopes where Nerello Mascalese is widely grown. This wine was aged in oak for more than a year and shows the elegance of a red coming from grapes grown in sandy soil, with its deep, elegant red floral bouquet and silky tannins on the mouth. Long back taste of black fruits and sweet spices.
Palmento Costanzo – Prefillossera Etna rosso DOC 2019
A result of Nerello Mascalese and Nerello Cappuccio (an aromatic, dark skinned grape). From century-old vines that survived  phylloxera and the volcano's eruption. The wine is aged in oak for more than 2 years and shows the power of the volcano. It is rich and deep: the pale colour of Mascalese is gently darkened by Cappuccio, showing balsamic and mineral notes on the nose, with an elegant refreshing taste and long back taste. An incredibly elegant and vertical red from the deep South.
Pietradolce – Etna rosso DOC vigna Barbagalli 2015
A unique wine with its own personality, an expression of extreme viticulture at 900 metres. Intense and deep in its bright ruby colour, with strong notes of redcurrant and raspberry on the nose. The elegance of the tannins is well matched with balsamic, smoky notes and zesty orange flavours. It is a wine worthy of a long wait that can still show its power over the years.
Girolamo Russo – Etna rosso DOC San Lorenzo 2019
A niche production of this red blend of Nerello Mascalese and Cappuccio (the Cinderella grape of Etna). Definitely an enjoyable wine. An easy (which does not mean simple) version of the acidic, tannic Nerello Mascalese. Here you can enjoy the fruity, flinty, drinkable side of Nerello made in a pure, clean way while the thick tannins still show the power of Etna terroir.
Fondo Antico – Memorie Vino Rosato Terre Siciliane IGT 2021
An outstanding rosé from Nero d'Avola. Do not call it a summer wine. This is definitely different. Fermented and aged in French oak barriques, bottled in dark glass. It evokes family memories when rosé wine was enjoyed anytime of the year. The bright copper colour shows this wine's personality at its best with sweet spices, sour cherry, but above all a cognac-like reminiscence. It is an austere and elegant wine showing woody notes balanced by great saltiness.
Tenuta Gorghi Tondi -Kheire' Grillo Riserva Sicilia DOC 2021
From Grillo grapes grown at few metres from the sea in the area of Trapani. This wine is a full bodied and long-lasting white wine that combines the saltiness of Grillo with the sweet spicy notes coming from the oak. It is an intriguing deep white that still keeps its bright greenish colour, but on the nose it shows the Mediterranean character of orange blossoms and herbs together with a vanilla touch. Generous, full, smooth, and salty on the mouth with a long almondy back taste.