Benvenuto Brunello 2021 Preview 
After Benvenuto Brunello "OFF", the first preview of the year in March,  an additional edition of Benvenuto Brunello was organized for the press from the 16th and the 17th May during the full week dedicated to the Tuscan wine previews – Anteprime di Toscana. Thanks to the diligence of the Consortium Brunello di Montalcino, the tastings took place in-person in the heart of Montalcino village in the beautiful Monastery of Sant'Agostino. Forty kilometers south of the city of Siena, Montalcino is a stunning hilltop town in the heart of Tuscany. With rolling hills and farmland of rare beauty, the village's distinctive mount is encircled by forest. Vineyards and olive groves fill the countryside and many historical stone buildings are witness to centuries of cultivation in this area. Montalcino and the villages of Castelnuovo dell'Abate, Sant'Angelo, and Torrenieri are picturesque hamlets with an overall population of just over five thousand inhabitants. This territory is of particular historical character, having never lost touch with the cultural heritage and traditions.
Just think that the Docg is among the wine-growing areas with the highest organic incidence in Italy.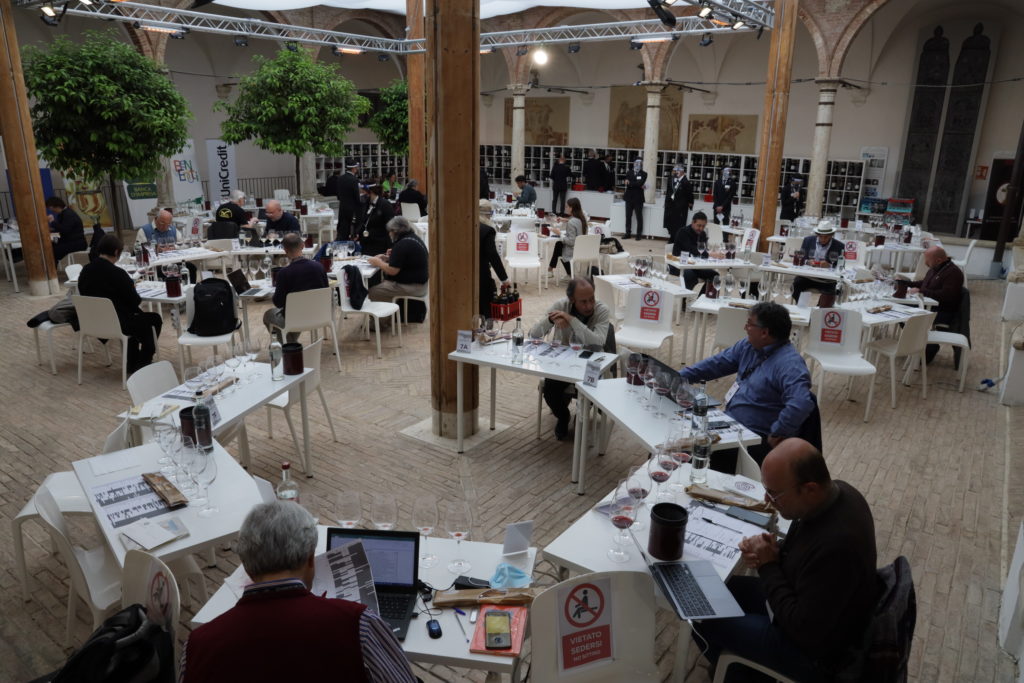 Following safe protocols, the capacity of participants was extremely limited and ensured proper distance between persons. All journalists and writers were called to taste and evaluate the last vintages released on the market: Rosso di Montalcino 2019, Brunello di Montalcino 2016, and Brunello di Montalcino Riserva 2015. We can say that this edition of Benvenuto Brunello will surely remain a memory  of each participant's mind,  not only for the outstanding organization that the consortium put on stage but also for the combination of two remarkable vintages.
The two years of 2016 and 2015 have given the vine different but exceptional conditions to produce wines of absolute complexity and longevity.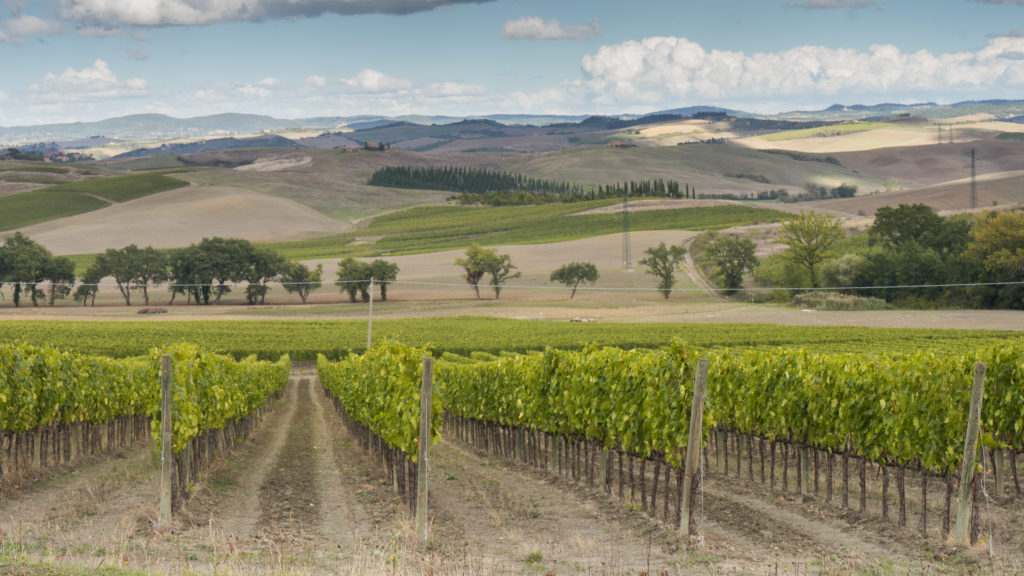 The vintage 2016 was outstanding in terms of balance. Rainfall throughout the winter into the beginning of the spring was consistently average. After the blooming, rains in July set the perfect conditions for a great vintage. Summer shifted from not so high temperature (max 32°) to very chilly nights (min 13°), diurnal moderate temperatures alternated to night precipitation, which offered the wines an amazing structure, complexity, and aroma. The maturation took longer, a fundamental factor both for the different layers of the aroma and the quality of the tannins (especially in the Sangiovese grape and for long lasting wines)
The 2015 vintage was characterized by a cool winter preceded by an irregular spring, which continued with a hot growing season during the summer with adequate rain. Harvest brought limited rainfall and good ventilation which favoured the last stages of ripening of the bunches up to harvest.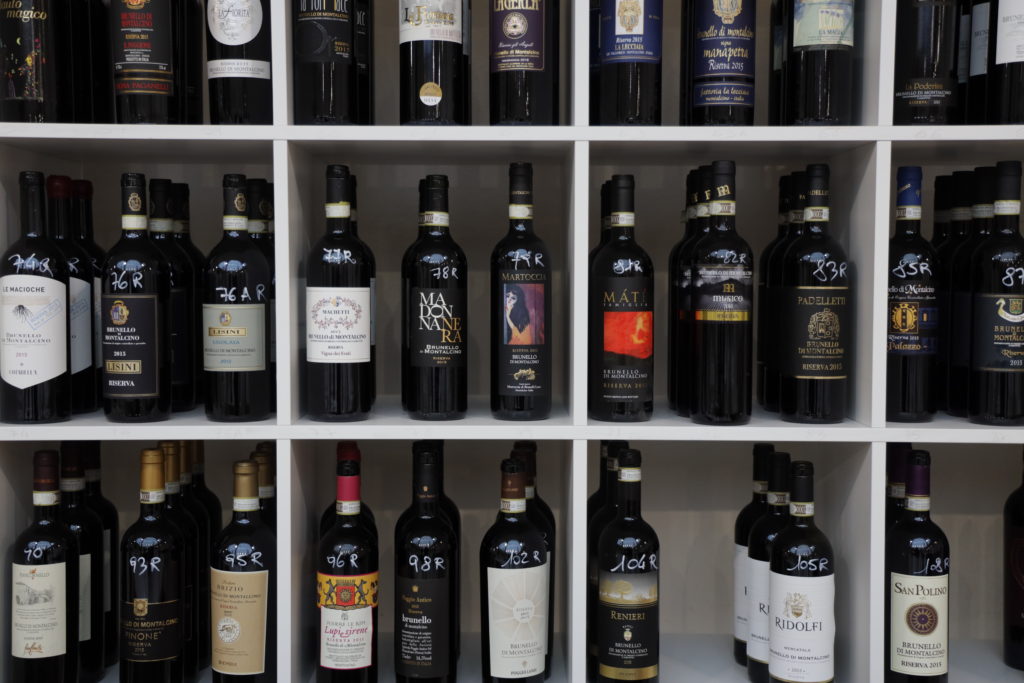 Tasting report of Benvenuto Brunello preview 2021
Having spent only a day at the event, I concentrated myself on tasting the majority of Brunello di Montalcino 2016 and Brunello di Montalcino 2015 Riserva.
Brunello di Montalcino DOCG 2016  (120 wines reviewed)
The 2016 vintages showed beautiful deep colored, ripe fruit with great aromatic intensity. An appropriate level of natural acidity guarantees freshness and impressive fragrance. The vast majority of wines I tasted were graceful, elegant and well-made with harmony from start to finish.
ON MY RADAR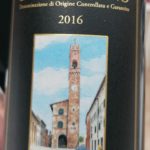 Winery:  Canalicchio di Sopra   
Wine:  Brunello di Montalcino 2016 
Deep ruby colour, lighter on the edge. Pronounced bouquet of cherry with overtones of blackberry and chocolate. Fragrant entrance, round with ripe fruit. Firm, velvety tannins with long length. I like it !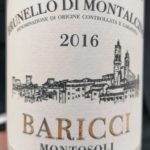 Winery:  Baricci, Montosoli   
Wine:  Brunello di Montalcino 2016
Ruby core with narrow rim. Lovely nose with red plum and notes of rhubarb and liquorice. Powerful structure with ripe red fruit, fresh with well integrated soft tannins. Long finish. Great wine.
Winery:  Le Chiuse    
Wine:  Brunello di Montalcino 2016 
Deep ruby core with compact rim. Intense flavour of cherry, blueberries and violet. Spicy with notes of liquorice and mint. Full bodied wine with rich dark cherry fruit well balanced with soft tannins. Elegant and harmonious finish. Charming, fine wine.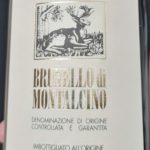 Winery:  Cerbaia    
Wine:  Brunello di Montalcino 2016 
Brilliant with a quite deep ruby core. Its bouquet is intense and ample with notes of blackcurrant and violet. The mouth is dense with medium soft tannins and toasty hints. Elegant wine with a long and pleasant finish.
Winery:  Le Chiuse di Sotto – Gianni Brunelli   
Wine:  Brunello di Montalcino 2016 
Ruby colour turning slightly purple on the rim. The nose shows beautiful flavour of red fruit, spicy with a hint of mint. The palate is elegant with overtones of black cherry. Dry and fresh, with silky tannins and long persistence.  Fine wines with long lasting potential.
Winery:  Uccelliera   
Wine:  Brunello di Montalcino 2016 
Bright with a deep ruby core. Pronounced flavour of strawberry and wild berry with scents of new leather. Rich and powerful, good balance of body, fruit, acidity and firm tannins. Lovely wine.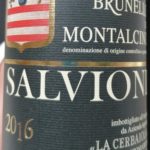 Winery:  Salvioni  
Wine:  Brunello di Montalcino 2016 
Intense ruby red colour with paler reflections. It shows the classic nose of red plum and violet with a hint of fresh tobacco. The palate is rich and elegant. Full bodied with impressive freshness and velvety tannins . Outstanding wine, clear expression of pure Sangiovese with long life.
Winery:  La Poderina    
Wine:  Brunello di Montalcino 2016 
Brilliant and clean. Beautiful aromas of ripe cherry and prune with peppery overtones. Blackcherry in the palate with a light toasty scent. Medium body and round, fine tannins. Fresh delicious finish.
Winery:  San Polino 
Wine:  Brunello di Montalcino 2016 
Ruby red with a paler tinge. It displays intense flavour of blackcurrent with light earthy overtones. Juicy and vibrant with medium-bodied palate, velvety tannins with light smoky hint at the end. I have really appreciated this wine.
Brunello di Montalcino DOCG 2015 Riserva   (wines 43 reviewed)
In general the Riservas turned out to be rich and ripe with vivid fruit. The wines showed good structure, fine tannins, and good acidity.
ON MY RADAR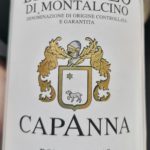 Winery: Capanna   
Wine:  Brunello di Montalcino 2015 Riserva 
Intense ruby red with paler reflections. Complex nose with flavour of dark cherry, fig and liquorice. Fragrant, juicy palate with present acidity. Discrete alcohol level and soft tannins. Long finish. Delicious wine !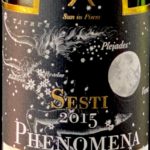 Winery:  Sesti Castello di Argiano  
Wine:     Brunello di Montalcino 2015 Riserva Phenomena 
Bright deep red.. Attractive aromas of cherry, dark chocolate with spicy notes. Full body with lots of ripe cherry in the center palate. Racy acidity well integrated with soft tannins.  It shows fine equilibrium and finesse. Great wine.
Winery:  Agostina Pieri    
Wine:     Brunello di Montalcino 2015 Riserva 
The colour is medium ruby with a compact rim. The nose shows Intense bouquet of ripe plum, prune with a light scent of vanilla. Nice, vibrant entrance in the palate. Medium body and harmonious structure with dried prune and liquorice. Velvety tannins and long aftertaste. I like it.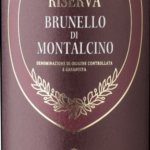 Winery:  San Polo   
Wine:  Brunello di Montalcino 2015 Riserva   
Ruby core with violet hues. Pronounced intensity of ripe red fruit mixed with notes of chocolate, rhubarb and tobacco. Full body wine with good freshness. Present delicate tannins and quite long aftertaste.  Fine, charming wine..
Winery:  Col d'Orcia    
Wine:  Brunello di Montalcino 2015 Riserva Vigna Nastagio 
Colour ranging from ruby core to lighter rim. Intense flavour of ripe strawberry and wild berry, light notes of mint. Lively red cherries in the palate with bright acidity keep it perfectly balanced. Silky tannins and persistent at the end. Great potential for the ageing.
Winery: Donatella Cinelli Colombini  
Wine:     Brunello di Montalcino 2015 Riserva  
Brilliant, deep ruby core with narrow rim. It expresses intense aromas of ripe cherry with spicy notes mixed with scents of leather and tabacco. The acidity matches perfectly with the tannins and the rich fruit. Well structured, balanced palate with elegant finish. Beautiful wine.
Montalcino and Brunello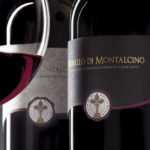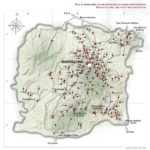 Brunello di Montalcino DOCG, Rosso di Montalcino DOC, Moscadello di Montalcino DOC, and Sant'Antimo DOC are exclusively made within the city limits of the Town of Montalcino.
This area comprises 24,000 hectares, of which a mere 15% is under vine. The zone is roughly a square bordered by the rivers Ombrone, Asso, and Orcia. The soils of Montalcino vary, due to its formation over different geological ages. The lowest areas are made up of relatively loose soils. As one moves up the hill, the soil becomes dense with stony particles formed by the decomposition of the original marl and limestone. As the crow flies, Montalcino is 40 km away from the sea and 100 km from the Apennines. It boasts a Mediterranean climate: it tends to be dry, but has occasional continental conditions, given its position between the coast and the mountains. Precipitation occurs mostly in spring and late autumn (yearly average rainfall: 700 mm). Snow is possible during winter at heights above 400 meters. Fog, ice, and late frost are rare on the hillside, in part due to the wind, which provides an optimal habitat for the healthy growth of the vines. Mount Amiata to the South, at 1740 meters, protects the territory of Montalcino from weather hazards like storms and hail.
Production Rules Chart  
I have missed my friends and colleagues during this Benvenuto Brunello but I really hope that was the preview of the restart, once again in-person hopefully we will be able to discover this beautiful wine paradise in the near future.
Always a big thank to my collegue and friend Liz Palmer who always asked me to report about Italy and Italian Wine in her site.
---
---
All my support to STILL I RISE, an independent organization offering education and protection to the world's most vulnerable children.