Behind every wine there is a project. Then it all depends on the shape that this takes as well as on the depth and its completeness. It is in this specific perspective that I have been impressed by the young winery Acroneo, located in Acri area (province of Cosenza, northern Calabria region, Southern Italy), where Bafaro family produce an "archeo-wine". The founder of this archaeo-wine company is Francesco Gabriele Bafaro, an archaeologist who, during a course of his specialization, discovered the charm of the ancient techniques of wine production and decides to deal with them full time combining his professional experience with a passion for wine. Thus,in 2017, he founded Acroneo acquiring vineyards with vines already 60 years old.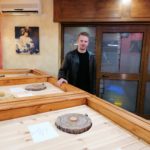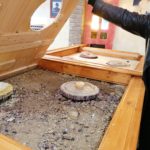 Today he works on about 2 hectares dedicated mainly to local varieties such as the rich Magliocco dolce and then, given his bond with the bordering Basilicata region where he specialized, also produces Aglianico (more typical of Basilicata and Campania regions, both in southern Italy as well). The total production is about 5,000 bottles a year. Francesco Gabriele mainly uses amphorae, terracotta containers not available, however, on the market but created specifically for them in Calabria by patent filed at the University of Basilicata. From those comes the most representative wine, "Arkon": 100% Magliocco dolce from a vineyard at about 350 m a.s.l. and processed according to the dictates of organic farming. It is macerated, fermented and matured in underground amphora and then aged in bottle.
Acroneo wines: the tasting
I have tasted Arkon 2019: dense and impenetrable with a welcoming and developed nose of strawberry jam, plum, licorice and herbs on a delicate background of face powder. On the palate it is absolutely consistent: full, enveloping thanks also to a slight over-ripening. A fruity, chewable and immediate wine
Same processing for "Creta" (2019) which, however, is an Aglianico and, as such, is more austere in its powerful and masculine character. Potpourri, sour cherry and roots on the nose for a tannic but refreshing palate that makes it somehow easier despite the important structure
The wine matured in barrique is also well done: the "Vino di Raffaele" (2019), dedicated to his father. A blend of Magliocco and Aglianico with notes of kirsch, paprika and sandalwood given the two-year refinement in French oak (second passage)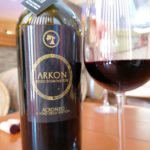 Very well managed and characterized wines. A company to keep an eye on also thanks to their dedication to the territor wine and food
---
---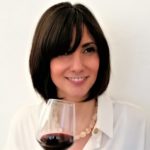 After a Master Degree in Economics, Chiara specializes in Wine&Food Marketing and Communication with experiences acquired in Italy, Malta, California and Canada. Freelance bilingual wine critic with collaborations and publications in Italy, USA, Russia and UK; founder of the blog chiaragiorleo.com in Italian and English. Judge at Italian and international wine competitions such as the IWC (International Wine Challence) and Italy Academy Chair of the wine tourism contest WBV – World's Best Vineyards. Wine educator, translator (Italian-English, English-Italian) and wine&food tour leader; she also collaborates with wine&food guides. Certified as Sommelier, she also owns the WSET Level 4 DIPLOMA in Wines and Spirits.
---
---
All my support to STILL I RISE, an independent organization offering education and protection to the world's most vulnerable children.